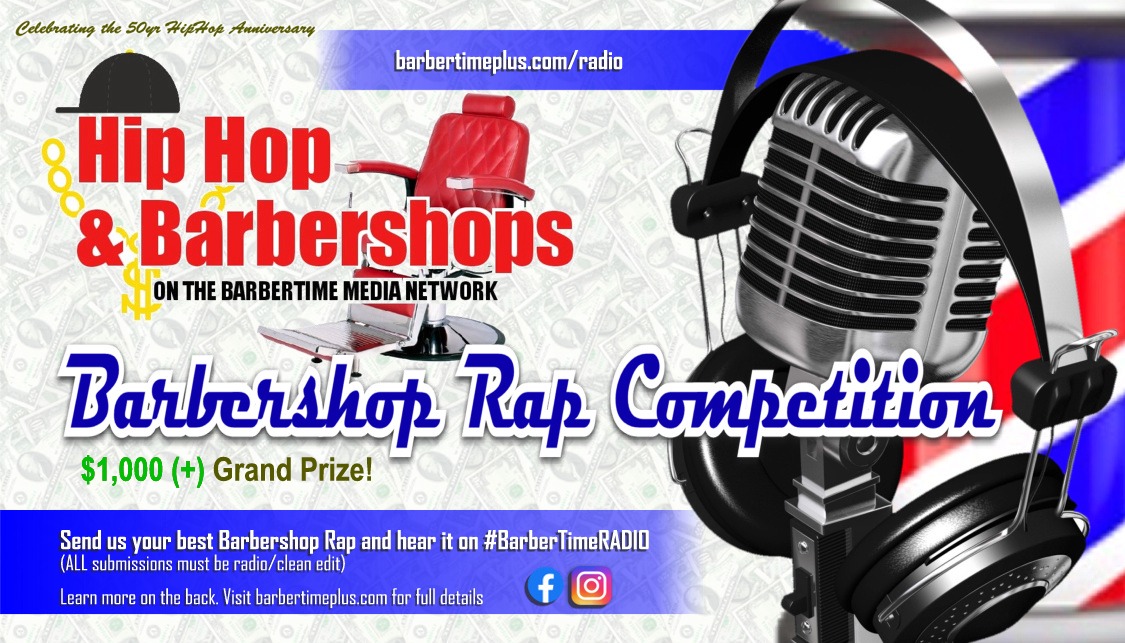 Barbershop Rap Competition – Rules and Compensation
We've got 6 months to look for the hottest BARBERSHOP rap, from the most versitile industry professiopnal out there! Submit your track for a chance at $1,ooo and more.
WINNER:
$1,000 Grand Prize!

$1,000 BarberTime RADIO promotional blitz.

Radio ads for your barbershop

LIVE on-air interview

Track download available on BarberTimeRADIO page
RULES: 
Submissions begin Friday, 2/24/23 at the NAS concert in NYC, @MSG

Submit your own music using the form below.

ALL submissions must be radio/clean edit. NO EXCEPTIONS

10 select submissions will receive scheduled airtime, on BarberTime RADIO station. (Beginning Friday, 5/19/23) 



All selected submissions must share the competition promotion to their social media. (Instagram & Facebook)
A BARBER POLL will be created to take fan votes. Results will determine 40% of the decision. 

All submissions are judged on wordplay, beat, production and shop relevancy. 

Winner announcement is on Friday, 6/30/23 



WE DO NOT OWN THE RIGHTS TO THIS MUSIC. FOR ENTERTAINMENT PURPOSES ONLY! WE DO HAVE OUR ASCAP AND BMI MUSIC LICENSES!!!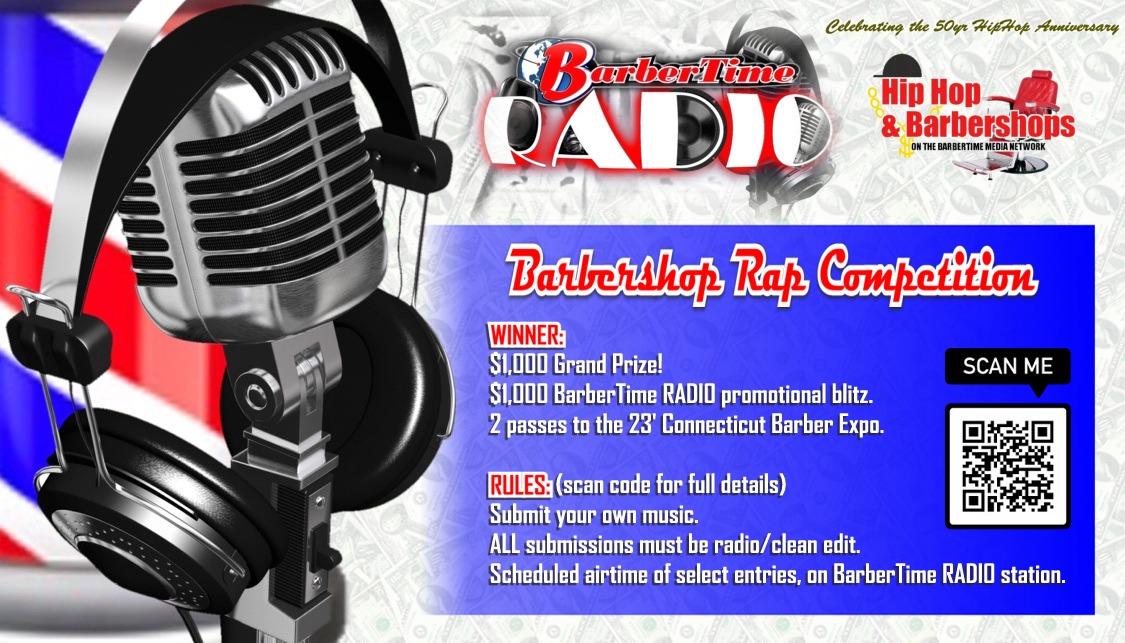 © Divi 2023 All rights reserved.