BarberTime helps community driven shop owners participate in corporate outreach programs and events!
See previous campaigns below!
Boston Public Health Commission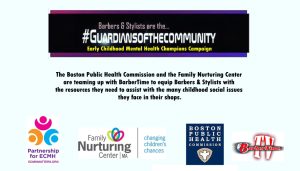 The Boston Public Health Commission and the Family Nurturing Center teamed up with BarberTime to get our industry involved with Mental Health.
KIVA CENTERS of MASSACHUSETTS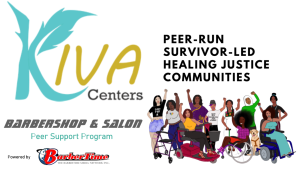 Partner with KIVAcenters.org to "Identify, Communicate and Distribute" certified peer support.
THE DEPARTMENT OF MENTAL HEALTH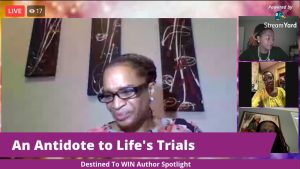 For 2 years BarberTime partnered with the Deptartment of Mental Health, in Massachusetts to bring free haircuts and read Isaac's Story, to children of neighborhood Boys & Girls Clubs.