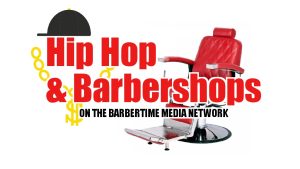 Meet our DJ's, Writers, and Barbers!
Catch #HipHopandBarbershops ALL DAY, every #FRIDAY on #barbertimeRADIO visit barbertimeplus.com/radio OR download the RADIOKING Music app and save BARBERTIME to your favorites!
>>> BEST BARBERSHOP RAP competition coming soon<<< 
#barbertimeHQ
#blessedandhighlyfavored
#tv #radio #HipHopandBarbershops
#barbertimeallthetime #barbertime #hiphop #boombap #rap #oldschool #lit #NAS #icecube #realhiphop #boombapaddicts #hiphop #boombap #rap #lit #r&b #caribbeanmusic #afrobeats #music
WE DO NOT OWN THE RIGHTS TO THIS MUSIC. FOR ENTERTAINMENT PURPOSES ONLY! WE DO HAVE OUR ASCAP AND BMI MUSIC LICENSES!!!
Checkout our DJ's lastest top mixes!
Hip Hop & Barbershops w/@DjNestleQuik
Hip Hop & Barbershops w/@DjNestleQuik