 "It Ain't Hard to Tell"
It Takes Two
It Ain't Hard to Tell – It Takes Two
7.6.23
"It takes 2 to make a thing go right!"
"I like the Whopper #$*% the Big Mac"
"I wanna rock right now!"
Just a few of the quotes from this timeless, certified, global classic! Top 3 Hip-Hop track just from notoriety alone!
This pure energy transmitting masterpiece will never die. The not so internationally known Rob Base put his best "pen to paper" for one of the world's greatest songs. 
"It takes 2" is the epitome of this "It Ain't Hard to Tell" blog series. This track has everything your ears, mind, body and soul needed, the moment you heard it. This isn't a generational thing either. With each crop of young music lovers comes a new generation adapting their hip-hop dance routines to the legendary hit.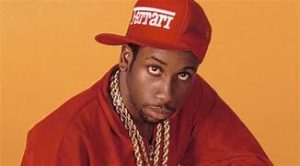 Let's take it from the top… The video starts by asking a young man if he's sure he wants to hear this. I mean talk about being warned! "Right about now… you're about to be possed by the sounds of MC Rob Base and DJ EZ Rock"
You've been warned… "Hit it!"
"Whoo.. yeah" 'clap' " whoo.. yeah" 'clap'! Hit that about 3 more times…
"It takes 2 to make a thing go right" then enter shorty straight getting it while Rob chillin nodden his head!
I mean whoa! And you see, I keep referring to the video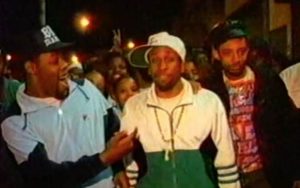 too explain things but that just goes to why this track is undeniable. It even had a cameo of the Great Biz Markie, playing the hype man for Rob. The song and video is pure energy released by the early "sounds of Mc Rob Base and DJ EZ Rock"! Sorry had to…
Although the video gets a bit kwirky the tracks purpose lives on. "It takes 2" is an "It Ain't Hard to Tell" first ballot #HipHop&Barbershops Hall of Fame classic!
Written by Mr. Carmichael