 "It Ain't Hard to Tell"
Styles P.
10 May 2023
Styles P 
For this week's "It Ain't Hard to Tell", I'll be dissecting a verse from one of the illest MC's to ever bless a microphone, Styles P. Styles is popular for his heavy and gritty delivery, meaning, you feel the weight of his words the moment they leave his mouth. On Jay-Z's single "Reservoir Dogs" (featuring The L.O.X, Sauce Money and Beanie Siegel), Styles made his presence felt on a verse in which he appears to be extremely vexed. Little do many know, the Yonkers native was actually dissing Jay-Z on his own track. 
In Styles' verse on the Vol. 2… Hard Knock Life track, he says, "I don't give a f**k who you are, so f**k who you are. I don't care about a pretty b***h, watch or a car. I don't care about your block and whoever you shot. I don't care about your album and whenever it drop.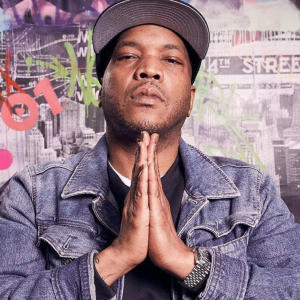 I don't care about your past, if I did, I woulda asked…" According to Styles P in a recent interview with "The Art of Dialogue",  The L.O.X had just flown in from performing, and Jay-Z was rushing them to get to the studio to record their verses.That night, Styles and Jay were the last two to record their verses, and after Styles finished recording, both Jay and Styles shared a laugh about it and kept it pushing. 
Styles continued by chalking his Hov diss up to both his personal hardships at the time, along with being young, egotistical and ignorant. One last noteworthy thing that he mentioned was the simple fact that disses came with being part of the rap industry, especially during that particular era. Shots weren't always thrown out of pure hatred or due to lacking respect for the rapping abilities of their peers. That was the competitive spirit of the rap game at the time, the "you're not better than me" attitude that made 90's and 2000's rap so special. Styles P may not have had the album sales to show for at that point in his career, but he's always had enough fire underneath him to keep him competing with the best of the best. Even in the current state of rap music, Styles P delivers some of the best verses, truly an artist that's aged like wine.   
#HipHopandBarbershops